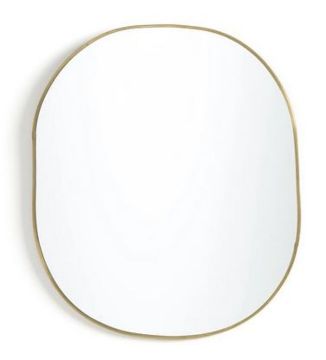 Click on the image to see full size
Use mouse wheel or two fingers to zoom in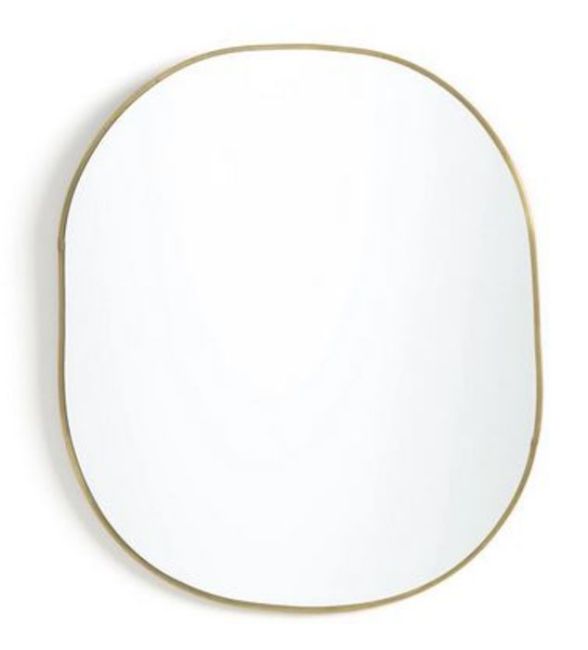 Please confirm purchase
You are about to buy this lot for
0
GBP
Bids do not include VAT, buyer's premium or delivery.
Clicking the confirm button is legally binding obligation to buy and pay for the lot should your bid be successful.
Proceed With Buy It Now?
We have noticed that your maximum bid is higher or equal to the buy it now price for this lot.
Would you like to discard your maximum bid and proceed with the buy it now option?
Timed auction
Lot location
Accrington, Lancashire
YUOVA OVAL BRASS MIRROR / CUSTOMER RETURN. GRADE A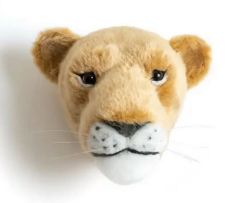 Venue address
Junction 7 Business Park
Clayton-Le-Moors
Accrington, Lancashire
BB5 5JW
United Kingdom
Shipping Policy
Please contact DMR Auctioneers directly for delivery quotes. We can arrange delivery for single items to full pallets nationwide.
DMR Auctioneers
Terms and Conditions
1.All lots are sold as seen.
2.Commission is charged at the rate of 17% + VAT on the hammer price of each Lot.
The Auctioneers act as agent for the vendor and reserve the right to bid on their behalf on Lots offered subject to a reserve.
3.All descriptions are at the Auctioneers discretion and generic images may be used.
Bidders and purchasers are to register prior to bidding, giving their full name and address or business address. Please ensure that the bidders slip is completed legibly, completely and accurately. Failure to register prior to bidding will result in the lot being re-offered at The Auctioneers discretion.
4.No purchaser is entitled to remove any lot until paid for and must request a Porter to collect their purchases after supplying reasonable means of identification. Clearance must be undertaken within three working days Storage charges will apply if no collection is made by that time.
5.Electrical appliances are bought at your own inspection & should be checked by a qualified person before use.
6.The auctioneers will not be responsible for any loss, damage or injury occasioned or sustained by persons on the premises.
7.All items are sold on the basis of the buyer's inspection. No guarantees or warranties are implied or given.
8.The highest bidder shall become the purchaser, and no persons shall retract a bidding. The Auctioneers, who reserve the right to refuse any bid, shall determine the advance on each lot.
9.Should any dispute or difficulty arise between two or more bidders, or otherwise, the lot or lots in dispute may be put up again or the purchaser declared, at the discretion of The Auctioneers, who are to be the sole arbitrators as to the amount of bidding, and every other matter connected with the sale; and their decision on each and every point in question shall be final and binding on all parties.
10.Descriptions are an expression of opinion after research and careful consideration. The descriptions are not intended to be a guarantee of authenticity. The Auctioneers will not be responsible for the correctness of the description or measurement or weight or genuineness or authenticity of any article they believe to be correct but are made as an expression of opinion only and the lots are sold subject to all faults and errors in description. Neither The Auctioneers nor sellers make any warranty to buyers in respect of the lots and any implied conditions or warranties are excluded except in the case of the seller those implied in section 12 of the Sale of Goods Act 1893 as amended by the Supply of Goods (Implied Terms) Act 1973.
11.On failure of compliance with the sale conditions. The Auctioneers shall be at liberty to resell the lot or lots without further notice, either by public auction or private sale, and the deficiency (if any) arising from such second sale, together with all charges and expenses attending to the same, shall be made good by the defaulter at this present sale, and be recovered as and for liquidated damages. Defaulters will be unconditionally barred from any future sale.
12.All lots shall be at the sole risk and charge of the purchaser from the fall of the hammer, and such lots to be taken away with all faults, defects and errors of description, of whatsoever nature, sort or kind without any power of dispute, at the risk and expense of the purchaser - the purchase money to be paid on or before delivery; and no purchaser shall be entitled to remove any lot until he or she has paid for the WHOLE of the lots purchased. Removal of lots can only be done after settlement of accounts and after the sale. Removal during the sale will only be permitted if convenient for The Auctioneers.
13.The Auctioneers will be pleased to execute bids free of charge for anyone unable to attend the sale, on receipt of written instructions. Commission bid forms are available on request. Commissions for the same amount on any one lot will be executed in order of receipt.
14.The buyer is deemed to have accepted these conditions of sale and notices by making a bid
15.All items must be paid for by 12pm Tuesday and collected before 3pm the same day unless agreed by the Auctioneers.
16.Each Vendor will supply their name, address, telephone number and VAT status and sign the Auctioneers entry form
17.The vendor authorises The Auctioneer to deduct commission and expenses at the agreed rates from the hammer price.
18. Delivery is available for all items listed in the auction, the Auctioneer is not responsible for any damage incurred to items in transit, once it leaves the premises it is the customers responsiblity.
Shipping Policy
Please contact DMR Auctioneers directly for quotes on delivery, we can arrange deliver for anything from a parcel to pallets.
Any late/non collections will have a fee of £30 applied to their invoice, the buyer will be liable to forfeiture of any and all money paid, storage and attendance fees.
Failure to complete any invoice regardless of the amount will result in the ibidder account being blocked from bidding in any further auctions with DMR Auctioneers LTD. DMR Auctioneers reserve the right to disclose this information with other auctioneers and will also hand the outstanding invoice over to a collection agency. Collection and payment timings are given for each auction. Any lots not collected within the set time frame will be resold without hesitation and the original buyer will be liable for any shortfall.
By registering to bid you are deemed to have understood and accepted our Terms and Conditions as a legally binding contract.
This auction features Ex-Display and Retail Returns. Lots can include ex-display, returns, second hand goods and damaged items. Lots are sold as seen with no guarantees.
Please be advised that we do not test electricals.
Any items that have been de-branded are to remain debranded. Any of our customers who breach these conditions of sale by re-selling any debranded goods using the brand name will immediately be barred from all future auctions and removed from our database.
All bidders are deemed to have requested an appraisal for a lot being bid on. All catalogue descriptions and pictures are produced as a guideline only. Please ensure you read and understand our Terms & Conditions of Sale (below) before you proceed to bid.
For any auction enquiries please contact the main office on 01254 476450.
We'll send your winning proforma invoice by email the day after the auction has ended. If you have not received a proforma invoice please contact the office immediately. Please ensure you check your spam/junk mail for proforma invoices sent.
VAT
All lots are subject to VAT at 20% unless stated otherwise in the description.
If VAT is not applicable on the Lot, please be aware it will still apply to the Buyers Premium & Surcharge.
Buyers Premium
A 17% buyer's premium will be added to all lots plus VAT on this buyer's premium. There is also an additional 3% plus VAT Internet surcharge for items purchased through i-bidder.com
Paying your winning invoice
Please ensure payment by Bank Transfer (BACS) is paid into our account by the deadline stated below. You can either send proof of payment to getintouch@dmrauctions.co.uk stating the winning auction number your payment relates to and your bidding name or please call the main office number to advise that payment has been made.
We do accept credit/debit card payments over the phone.
You can also pay by bank transfer;
BANK: BARCLAYS BANK
ACCOUNT NAME: DMR AUCTIONEERS LIMITED
SORT CODE: 20-15-70
ACCOUNT NUMBER: 43618234
We do need you to pay on time. Late payments can result in items being re-lotted. Any payments received after the payment deadlines below could result in your items being re-listed.
Payment & Collection Deadlines
Timed Auctions – winning lots to paid for within 48 hrs of the auction closing.
Collection
Collections are Tuesday's and Thursday's strictly by appointment only. You will need to call the office before hand on 01254 476450 to arrange a slot for collection.
All winning lots are the sole responsibility of the buyer and must be cleared. If you are arranging a courier to collect your winning items your bidding name must be quoted by the courier service or your goods will not be released.
No goods will be released unless a paid invoice is produced.
Deliveries
We can arrange delivery of your winning items on your behalf. Please contact the office for further information and pricing. We use several national couriers. Please note that pallets will only be delivered to the kerbside.